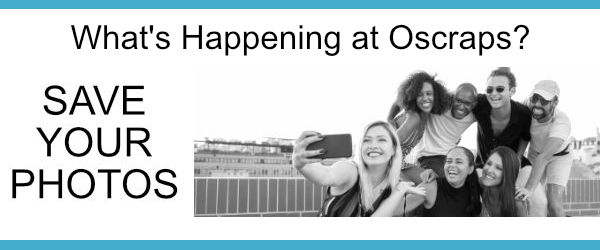 NEW! Monthly Themes To Keep You Moving Forward On Your Digital Scrapbook Projects
We are excited to bring you some fun ways to boost your scrapbooking and memory-keeping mojo! Each month from September through December we're going to be featuring a monthly theme with plenty of tips and inspiration to help you stay on track with all of your digi-scrap goals.
September is SAVE YOUR PHOTOS month so we'll be bringing you loads of information on ideas on:

How to Organize Your Photos from Karen Schulz
How to Backup and Sync Your Photos from Wendyzine
Creative Inspiration For Pages & Gifts from the Cheery O's & Designers
Products To Help You Get The Results You Want From Your Photos
A CHANCE TO WIN Gift Cards & Prizes
Featured Products
In celebration of SAVE YOUR PHOTOS MONTH, we've filled our Featured Products category with everything you'll need to turn your photos into individual scrapbook pages you can print or feature in our online gallery so you can easily share them with your family and friends.
Ready to start working on holiday gifts? You still have time to create a 2021 family photo album. We've got a huge selection of albums and individual templates to help you get your photo books ready to print and delivered in plenty of time to get them wrapped and under the tree.
SAVE A Bundle on Designer Deals
Who doesn't LOVE A DISCOUNT? Be sure to watch our Designer Deals category to pick up some oldies but goodies at a HUGE Savings.
GIFTS
We'll be sharing freebies all month long to help you scrap your pages or complete your projects even faster. Watch our FREEBIES Category & Subscribe to our Newsletter so you don't miss out.
Monthly Challenges
Get inspired & hone your skills with one of our digital art challenges! PLUS You get more chances to win gifts and prizes. Join the Cheery O's for one of the September Challenges.
September Challenge #1 – Creative Photo Treatments with Zanthia

September Challenge #2 – Double Scraplift with Kythe

September Challenge #3 – Template with mrottler

September Challenge #4 – Different Sizes Scrap with clindoell

September Challenge #5 – 52 Inspirations with scribler

September Challenge #6 – Heritage with wombat146

September Challenge #7 – Fab Friday Color Play with vickyday

Designer Challenges
Our designers have their own little space for challenges. Check out the September Designer Challenges for even more ways to get creative with your photos.
We've got a busy month planned so get ready to SAVE YOUR PHOTOS and have some fun along the way.