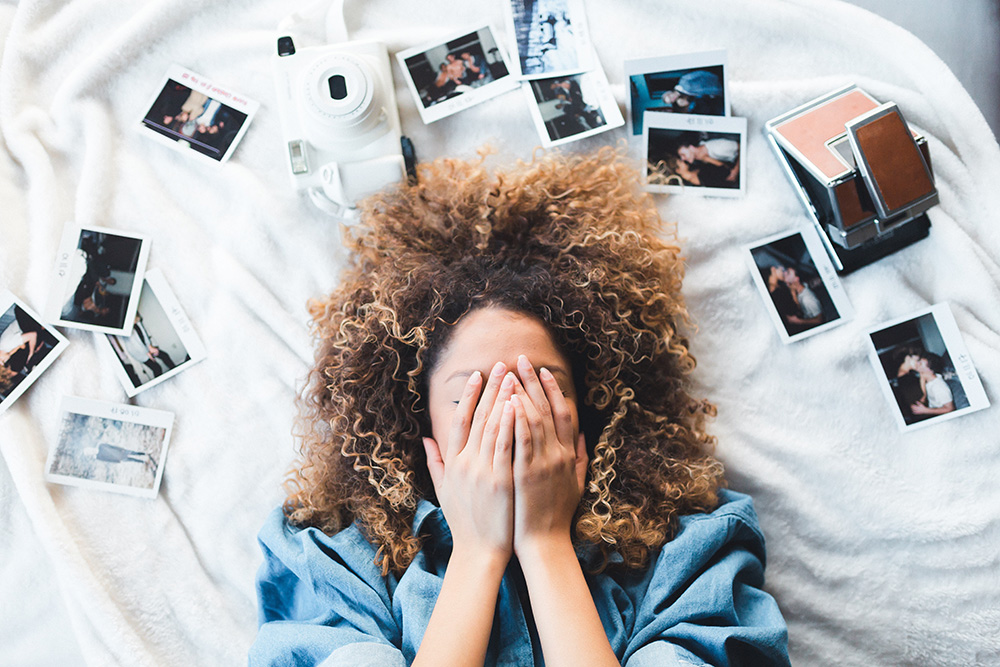 Organize your photos to help you scrap more efficiently
By Karen Schulz
Can you relate to the chaos created when your digital photos are scattered all over the place – on your phone, your computer, an external hard drive, on a cloud drive, or maybe even still in your camera?
Have you ever sat down to create a digital scrapbook page and wondered, "Where's that photo I meant to use for this particular project?"
If you've answered yes to either one of those questions, you're in the right place. In this article, I will guide you through the steps to help remove the chaos and frustration from your digital scrapping life, in a way that suits your individual scrapping style.
Organizing photos is crucial to a digital scrapbooker. When you take the time to organize your photos and create a database to help you find your photos easily, you will be able to focus on the fun and creative aspects of scrapbooking.
The organizational process doesn't have to be overwhelming, time-consuming, or difficult. It can be as simple or elaborate as your space, time, and tools allow.
Before we can begin to think about organizing our photos, we need to gather them all into one place.
Step 1: Find Your Photos
Create a main Photo Folder on your computer.
Move any photos on your computer into the main Photo Folder.
Search your laptop, ipad, tablet, phone, and cloud services for photos, and move them all into the main Photo Folder.
Now you're ready to start organizing.
Using Your Computer's Operating System to Organize Your Photos
If you want to use your computer's operating system to help you organize your photos, here are some tips to help you get started.
Create a Folder Structure:
You will need to create a folder structure within your main Photo Folder to help you organize your photos. There's no right or wrong way to do this. The system that is right for you is the system that allows you to find what you need quickly.
Before you begin to create your folder structure, think about how you scrap. Do you scrap chronologically, by theme, season, album, event? The answer to this question will help you determine which folder structure is best for you.
A Chronological System will have folders for each year, each month within each year, and each day within each month. A chronological system would look like this:
A Themed System would have folders based on… you guessed it… themes. For example, Birthdays, Anniversaries, Weddings, Births, Sports, Pets, Vacations, Holidays Seasons. Each main category could have sub-categories for specific photos/events within the main category and might look like this:
Once you have created your folder structure, move photos into their appropriate folders. This might be a lengthy process, depending upon how many photos you have. I guarantee, though, it will be worth the time investment.
You could stop your organizational process here, but adding tags to your photos will add another layer of efficiency to your workflow.
Step 2: Apply Tags to Your Photos
Tagging is the process of assigning words to a photo. You can apply tags using your computer's operating system or by using special photo organization software.
Using Tags to Organize Your Photos on Your Computer
The advantage to using your computer's operating system to add a tag to a photo is that you don't need additional software. The disadvantage is that this method is limited to a simple search and doesn't offer the additional advantages that a dedicated photo organizing software can offer.
So how does a tag work? Let's take that special photo of Aunt Mabel that you snapped at the 1998 family reunion in Colorado. You would assign any words to that photo that would help you find it in the future. You could assign the tags of: Aunt Mabel, 1998, family reunion, and Colorado. When you are ready to find the photo, you won't need to search through all of your photo folders to find it. You will just need to perform a search for any of the descriptive words associated with the photo. All matching photos with any of those tags would be displayed for you.
Using a Photo Organization Software
You can also use Photo Organization Software to organize your photos and apply tags. Organizational software also offers additional features that are helpful to us as digital scrappers, such as the ability to add ratings, labels, and keywords. File information, such as file type, size, resolutions, date, and is easily accessible. Metadata is also available for each photo, which will tell you what camera and settings were used to take a photo. (This can be very helpful when you are taking photos and experimenting with camera settings.) Adding GPS data is also an option, which is handy to have if you don't recall where a photo was taken. Some programs allow you to find and delete duplicate photos, batch rename, and batch resize photos. There are also many other helpful options.
According to pixpa.com, this year's Best Photo Organizer Softwares are:
I personally have used ACDSee software for 10 years, and honestly couldn't work without it. I use the ACDSee Photo Studio Home 2021 version. The Professional version has more photo editing features than I need since I do my photo editing in Photoshop or Photoshop Elements. If you are considering photo organization software, I encourage you to take advantage of their 30-day free trial. And if you decide this software is for you, my acdsee course will help you get up and running. (This course is specifically designed to help you organize your digital kits and supplies, but the same principles apply to photo organization.)
Enjoy Working On Your Next Digital Scrapbook Project
With your photo organization project underway, you'll have more time to enjoy your creative process. You can easily find everything you need to create a single digital scrapbook page or themed family album.
Shop for New Releases or browse our Featured Products to find the perfect digital scrapbooking kits, collections, or element packs for all of your scrapbooking needs.