Well-Known Member
CHEERY O


The random winner of the one $5 Off Gift Certificate this month is:

Pia/Pippin


Congratulations!
​
Come and join us in the OCTOBER 2021 , Vicki Stegall Designs Designer Challenge
Wow! September is here, and in Australia it means spring, the scent of flowers in the air, longer days and a sense of renewal everywhere. This year with the lockdown in large parts of the country, spring may not look like usual, but there is still plenty to look forward to. In our house there are two birthdays and school holidays.
And that is what this month's challenge is all about... to document something you are looking forward to this month.
Here's my layout: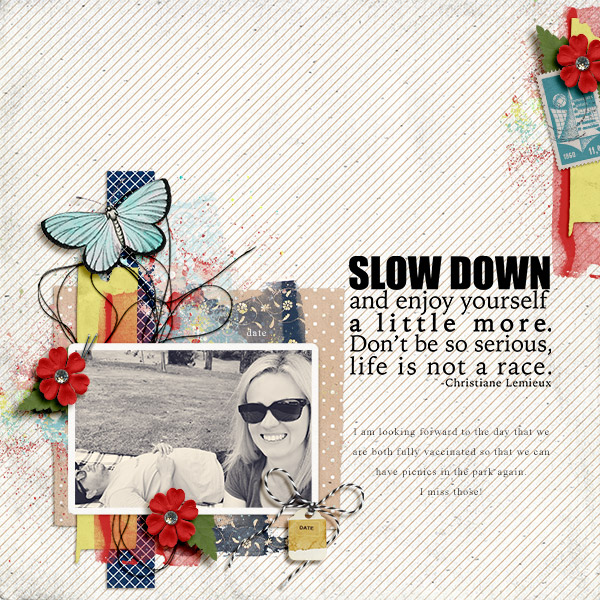 Now it's over to you. Looking forward to seeing your layouts!
Rules
- Make a layout of
something you are looking forward to this month.
- Use
75%
Vicki Stegall Designs Products.
- Please credit all products in your layout especially what Vicki Stegall Products were used.
- Post your page in the
Vicki Stegall Designs Gallery
and link your page in this thread for your chance to win a $5.00 Gift Certificate to
Vicki's store
by midnight PST 30 September 2021. (See below on how to add your linked layout.)
---
Adding a linked layout from the Gallery to a thread:
1. Upload your layout to the gallery first. In your forum post click the Gallery Embed icon (little camera).
2. This will open your gallery, simply click on the layout you require, then scroll down to the bottom of the screen and click the Continue button.
3. Your linked layout is now in your post, the image will appear once you have clicked the Post Reply button.
Last edited by a moderator: