Thanks so much for joining Vicki Stegall Designs Designer Challenge for OCTOBER, 2021
The random winner of the one $5 Off Gift Certificate this month is:
Rollinchen
Congratulations!
Come and join us in the NOVEMBER 2021 , Vicki Stegall Designs Designer Challenge
VICKI STEGALL DESIGNS CHALLENGE
​
​
​
Michelle (mrottler) here to present this month's Momma O Challenge. Here it is getting colder and we have had a bit of rain, plus the leaves are changing color as well. I think Fall will be a little more obvious this year. Usually it seems as soon as I notice the changing of colors, we have a windy day and all the leaves end up on the ground. Although I am inspired by Fall right now, I know many of you are experiencing a different season. This month I would instead ask that you use at least three wordstrips to highlight what you feel or what is happening on your page. Your layout can be about anything, but please use at least one photo as well.​
​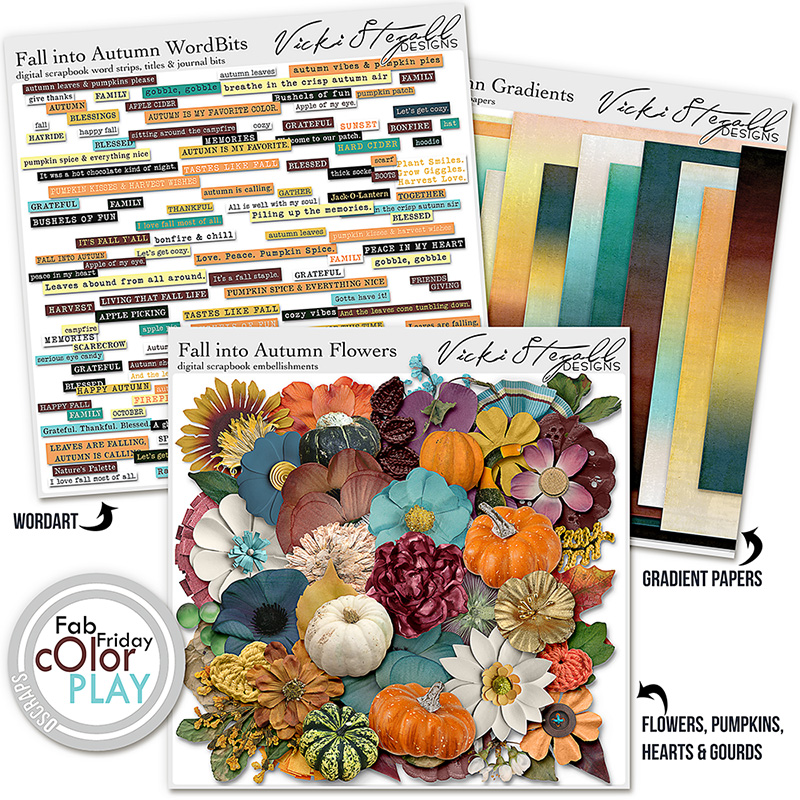 ​
​
​
​
Rules
-
Make a layout of anything you choose, but include at least 3 wordstrips and a photo.
- Use
75%
Vicki Stegall Designs Products.
- Please credit all products in your layout especially what Vicki Stegall Products were used.
- Post your page in the
Vicki Stegall Designs Gallery
and link your page in this thread for your chance to win a $5.00 Gift Certificate to
Vicki's store
by midnight PST on October 31st. (See below on how to add your linked layout.)
---
Adding a linked layout from the Gallery to a thread:
1. Upload your layout to the gallery first. In your forum post click the Gallery Embed icon (little camera).
2. This will open your gallery, simply click on the layout you require, then scroll down to the bottom of the screen and click the Continue button.
3. Your linked layout is now in your post, the image will appear once you have clicked the Post Reply button.
Last edited by a moderator: