I read an article that said something to the effect "You must be the star in your own life's movie" and it discussed how there is a script for your life, but that you can write it and re-write it as needed. Those words really resonated with me because sometimes I think we get trapped, by our own negative feelings or thoughts, into believing we have no choice in the direction our lives take.
I know that sometimes it's hard to remember that while we are not in control of what happens to us, we really are in control of how we respond. We can choose to be sad — or mad — forever. We can choose to be resentful about a situation and sulk. Or, we can choose to learn from an experience and move on. We can celebrate ourselves and what we have accomplished — and to accept ourselves exactly as we are. And, most of all, it's ok to put ourselves first — or be in the spotlight — every once in a while.
I found this concept so intriguing, it inspired Starring Me (my featured kit for April — so it's 40% off), which in turn inspired my page for my April 2021 Challenge.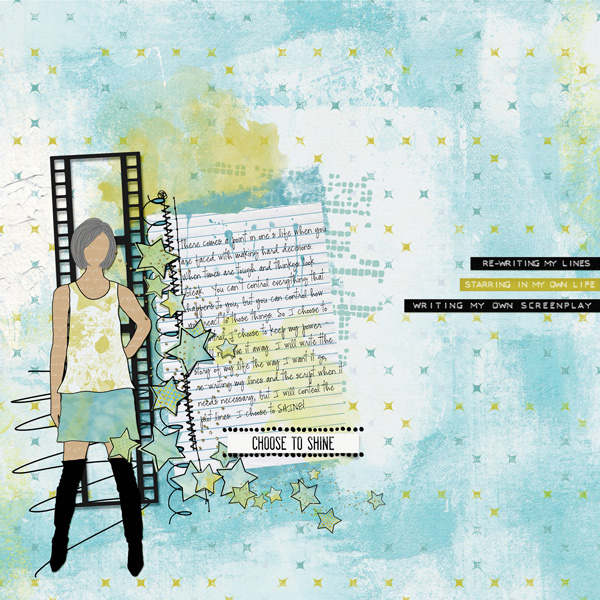 My Challenge Page
The journaling on my page reads:
There comes a point in one's life when you are faced with making hard decisions. When times are tough and things look bleak. You can't control everything that happens to you, but you can control how you react to those things. So I choose to take control. I choose to keep my power — I will not give it away. I will write the story of my life the way I want it go, re-writing my lines and the script when I think it's necessary, I am in control the plot lines. It's MY story. Despite the circumstances, I choose to SHINE!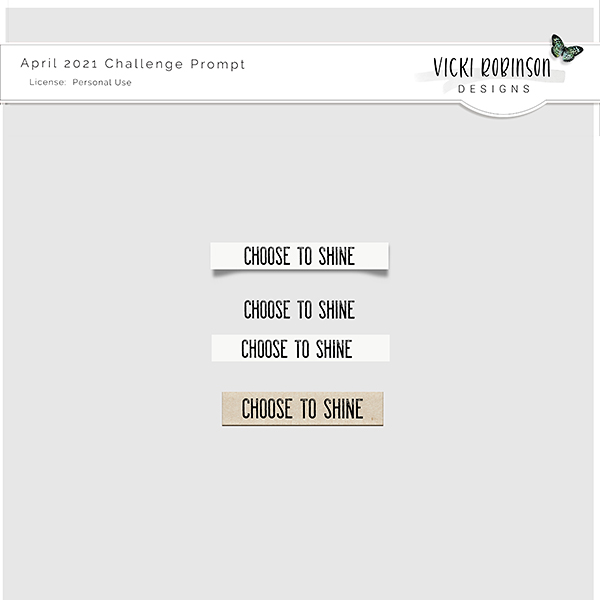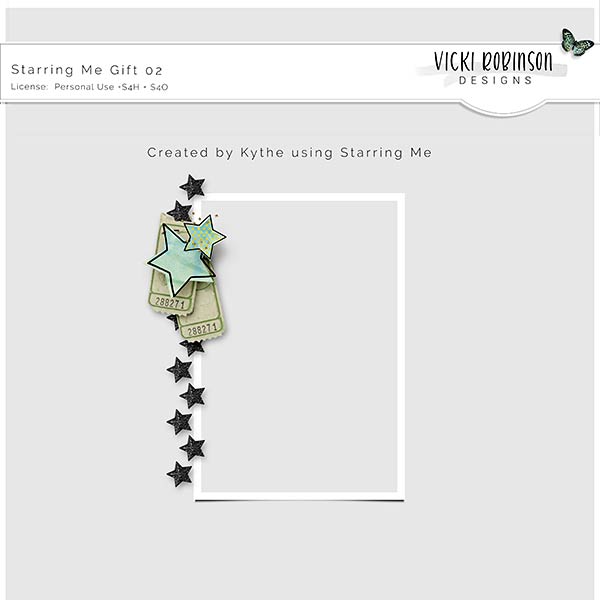 Newsletter Gift
During April, subscribers to the Vicki Robinson Designs Newsletter receive this awesome photo cluster frame by Cheery-O, Kythe! Additionally, subscribers receive pre-release product discounts, exclusive subscriber coupons and more. Subscribe now to be sure you don't miss out!