Hi you ! Most of the time our scrap works include photos. But is that it? One month ago, Fran shared us a very simple and great way to make our photos pop. We can also use other techniques like recoloring them or adding some shadows to the frame or blending the photo to be fully integrated into our background layer or overlays …
I tried for one of my layouts to add a reflection and I wanna share how I did it. I use Photoshop CS5 but I think you can easily follow the same procedure in other software.
I took my photo, put it above the background paper. I played with B&W to fit it with the final tone I wanted for my page.
I duplicated this main photo.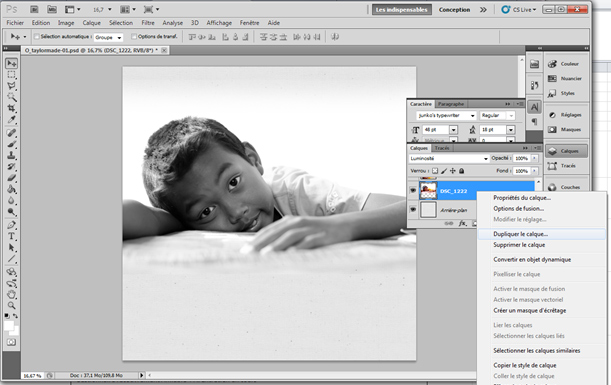 I went to Edit \ Transform \ Flip vertical then I moved the layer to put the duplicated photo under the main photo. So I got something like this :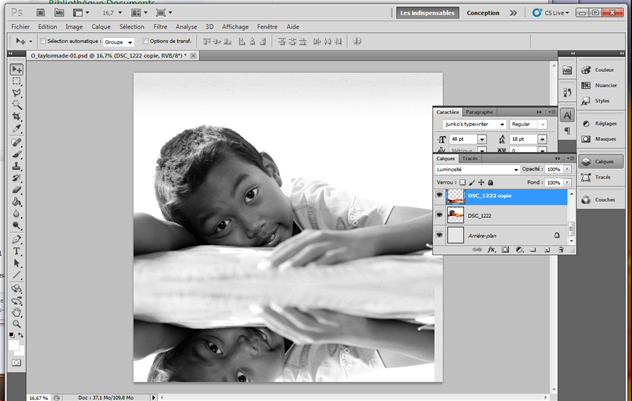 I played with layer's opacity, I put opacity on 16% and background at 82%.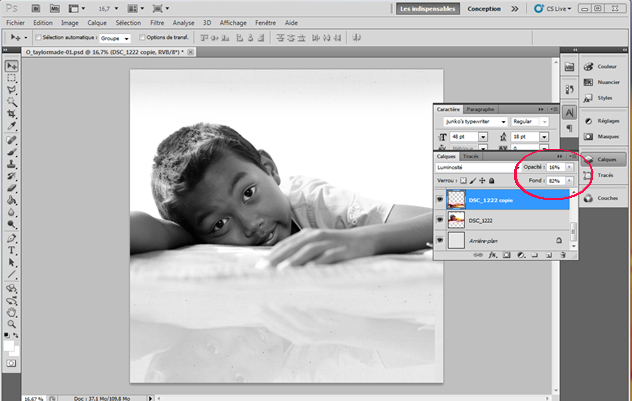 I added all elements I have already choosed to complete the page.
credit : elements by Taylormade Designs
That's it … how I beautify my photo with a reflection effect 😉 If you try this tips, come and share your layout in our gallery.