--------------​
Updated 11/21/2021 - Winner Announced!
Please join me in congratulating Catherine (Cath VP) — she's this month's winner of the $5.00 coupon to my shop! This was the first time Catherine has participated in an Oscraps challenge and she rocked it!!! Be sure to leave her some love!
Thank you all for your wonder pages. I'll back in January with a new crop of challenges!
Catherine, be sure to check your message/conversations above for your coupon code!
--------------​
This month's challenge runs
through November 20th
and is my final challenge for 2021. The prompt is "Dreamer of Dreams."
I think most of us entered 2021 with the expectation that it would be a
much
better year than the last. And while it has been
better
, in many respects it has been just as hard. As life returns (at a slow creeping pace) back to pre-pandemic norms, many of us may be able to visit with loved ones and celebrate our holidays as we did before. But our hospitals and emergency rooms (at least in the U.S.) are still full, and it seems we, as a society, have lost our ability to have a civil discourse about
anything
.
For me, this month's prompt put me in a "Calgon, take me away" frame of mind. For those of you unfamiliar with that phrase, it was a TV commercial for a bubble bath product that promised a relaxing, indulgent break from everyday stresses. While I'm not a "bath person." the idea of daydreaming myself into a better frame of mind, is very appealing. My journaling, which is reversed and hidden on the page, addresses the piling on of pandemic stress and of caring for my husband during the worst of his disabling back pain and subsequent surgery (he's on the mend now). If you're interested in adding hidden journaling to your own page, I have a couple of video tutorials for you
here
and
here.
Of course, YOUR page can be about
anything
— interpret the prompt in any way that is meaningful to
you
.
My page uses my November featured collection,
Ticket to Anywhere.
The
collection is 60%
off and the
kit is 30% off
this month.
Of course, you can use any of my products for your page but see the Rules below on how you can earn extra entries into the coupon drawing.
Don't forget to
subscribe to my newsletter,
you'll get loads of freebies and exclusive coupons, along with a heads up on my new releases and tutorials.
Challenge Rules​
Eligible participants will be entered into a drawing for a $5.00 coupon to my shop.
The winner will be notified by a private message (conversation) here in the Oscraps forum — the week after the challenge ends. Entries may be featured on the Oscraps blog, my website, in my newsletter, or other social media.
To be eligible for the drawing:
Create a page using this month's challenge prompt, which will earn you one entry into the coupon drawing.
Feel free to interpret the prompt in any manner that suits you.
All products used on your page must be by Vicki Robinson Designs. However, you will earn one extra entry into the coupon drawing if you use Ticket to Anywhere. In other words, it's possible to get two entries into the drawing: (1) for using the prompt, (1) for using Ticket to Anywhere.
Upload your page to the Vicki Robinson Designs Gallery and then come back here to link us up to your layout. Written instructions for posting in the gallery and then linking back in this thread can be found here. We also have a video tutorial if you prefer.
I can't wait to see what you come up with for this challenge!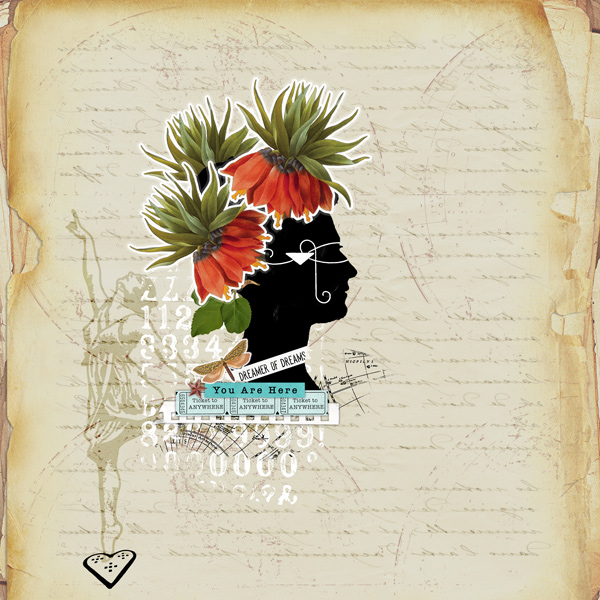 Sometimes, you need to go somewhere else — even if it's just in your own head.

Join my...
Last edited: