--- Edit: August 21 2021 ---
Please join me in congratulating Melanie —
@LazyDaisy
— this month's winner of the $5 coupon to my shop! Melanie, check your messages/conversations for your coupon!
Thanks to everyone who participated — what a creative set of pages you all made! I hope you will all join me next month, too!
Melanie's page: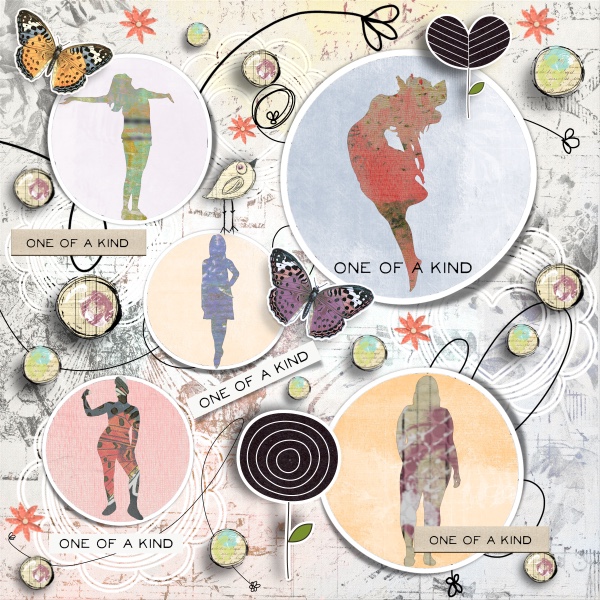 I did sit & think about this challenge. I think nearly everyone in my life, I am grateful for...
This month's challenge runs
through August 20th.
The prompt is "One of a Kind" and it immediately brought to mind my Mother. I won't share with you the journaling on my page (it's on her hair) because of it's personal nature. But, I
will
say that looking back on our, shall we say "tumultuous" relationship — and our many,
many
differences of opinion, I can see that Mom was definitely a unique personality. Fortunately, we made peace before she passed in 2015 at the age of 80, but one of the things she [inadvertently] helped me understand is that "different" is not bad. It's just ... different. And that's ok.
YOUR page can be about
anything
at all that is unique, different, quirky or important to you.
In addition this month's prompt, I used some bits from
It's About Time
, which is 50% off this month
and
the
Friendship Garden collection
,
which is specially priced through August 9. While you can use
any
of my products (see the rules below) for the challenge, you'll get an
extra
entry into the coupon drawing for each of these two products that you use.
Challenge Rules​
Eligible participants will be entered into a drawing for a $5.00 coupon to my shop.
The winner will be notified by a private message (conversation) here the Oscraps forum — the week after the challenge ends. Entries may be featured on the Oscraps blog, my website, in my newsletter or other social media.
To be eligible for the drawing:
Create a page using this month's challenge prompt, which will earn you one entry into the coupon drawing.
Feel free to interpret the prompt in any manner that suits you.
All products used on your page must be by Vicki Robinson Designs. However, you will earn one extra entry into the coupon drawing for each of the two products mentioned above, if you use them on your page. In other words, it's possible to get three entries into the drawing: (1) for using the prompt, (1) for using It's About Time and (1) for using the Friendship Garden collection.
Upload your page to the Vicki Robinson Designs Gallery and then come back here to link us up to your layout. Written instructions for posting in the gallery and then linking back in this thread can be found here. We also have a video tutorial if you prefer.
Here's my page — that's my Mom's high school graduation picture turned into a digital stamp. I can't wait to see what you come up with for this challenge!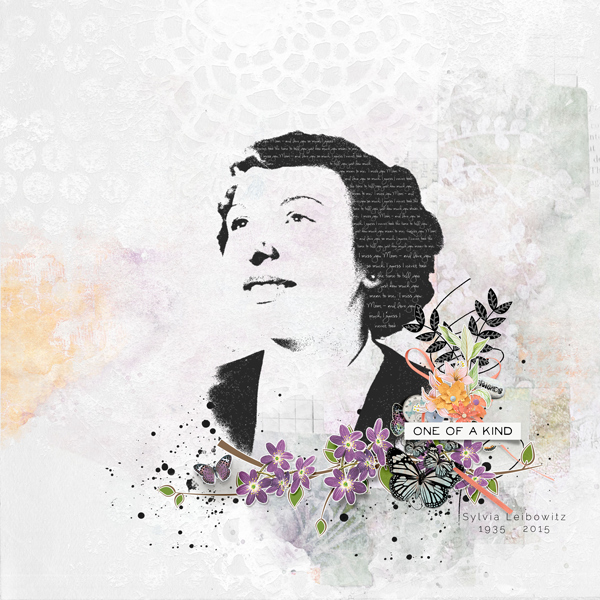 This is my Mom's high school graduation picture — 1953. She a was a pretty unique character! I...
Last edited: