All members that participate, can everyone PLEASE ensure that you read all the rules for this challenge
so that you can claim your challenge points. Thank you!
Making scrap pages, we all like to play with letters. Giving importance to ONE letter, making it jump out of the page - This gives generally a nice focal point to the page, and splendid results!
Today I am going to ask you to highlight a very special letter, in fact it's not really a letter, but we still use it often on our pages ....! !
But who is this mysterious element? I'm talking about
the sign "&" : the ampersand
Depending from your font, this sign can take different representations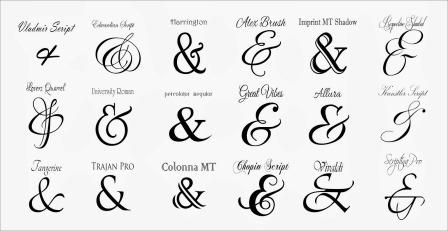 My challenge is very simple: I just ask you to use the " & " sign and make it really POP OUT on your page !
My page :
​
https://ozone.oscraps.com/gallery/showphoto.php?photo=428415&title=you26amp-3b-me&cat=all
Credits in the gallery : click on the image !​
RULES:
-
Use the ampersand on your page and make it BIG !
-
[FONT=&quot]Please use 80% Oscraps products that are currently in the store.[/FONT]
- Non-Oscraps products or retired O designer products can be used
whether the designer is selling elsewhere or not
.
- You need to credit all the products used on your layout.
- Your page must be posted in the
Challenge 4
gallery by midnight PST MAY 31 2020 and linked back to this thread.
HOW TO LINK LAYOUT TO CHALLENGE THREAD.
- And do not forget to update the
CURRENT MONTH'S TRACKING THREAD
to be eligible for your coupon.
Last edited by a moderator: