The O is my hOme.
CHEERY O
Hi y'all! Welcome to the last art journal challenge for the month of May. For the month of May, the theme is
Family - By Heart or By Blood
.
For Week 4, we are looking at the idea of
acceptance/peace
.
Life is hard. Family life isn't always perfect and the resulting struggles are very real. Whether it's the children you always wanted but never had, the loss of a dear family member or negative actions by one family member that impact everyone around them, family life can be hard. But as with many hard things, we also learn how to move forward.
This is where acceptance/peace comes in. We form different types of families. We grieve and then we find happiness in the memories. Or maybe we just learn better how to cope with the things we can't control.
For this week's challenge, I want you to create a page that focuses on how you have found acceptance/peace. Maybe you have added fur babies to your family. Maybe you've decided to travel with friends. Perhaps you've created a special memorial to your lost loved one. Or maybe you are still working to move forward. Your page can be about that too.
Remember, for the art journaling challenges you can create any style of page. You get to decide what art journaling means to you. It can be a traditionally artsy page, clean and simple, pocket style, junk journal or something else. That is up to you.
This is the type of page where art journaling can really shine. You don't have to create a page with large blocks of journaling. That can be way too hard. You can use images and word art to create a page that is meaningful to you. Creating the page itself can be a way to work through hard/sad feelings.
Here is my page.

Because this is an art journal challenge, we want to encourage you to explore using more artsy elements on your pages. For the month of May, we'd like you to try using stamps on your pages. It's not required but you can earn one extra entry this month for using paint on at least one of your pages. (The stamps must be clearly visible not hidden under a cluster or buried under a photo.)
Not sure what I mean by stamps? Here are a few examples.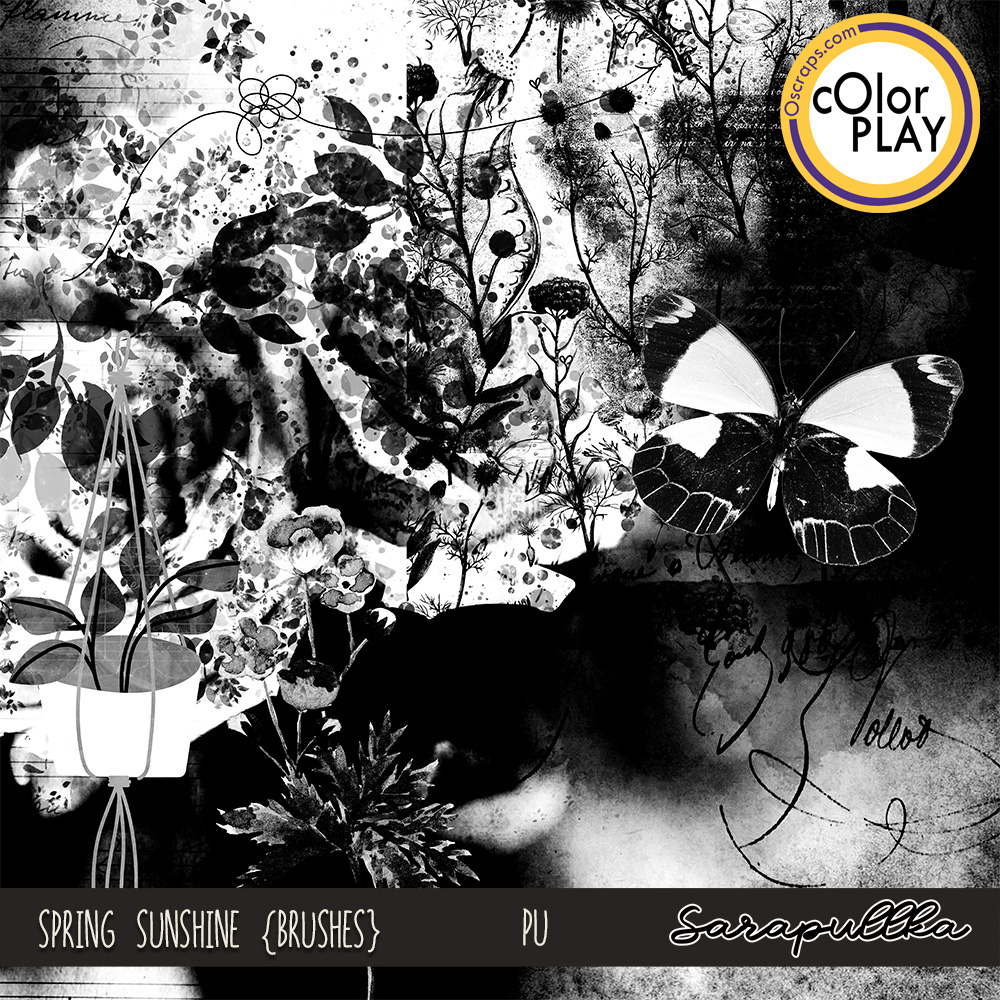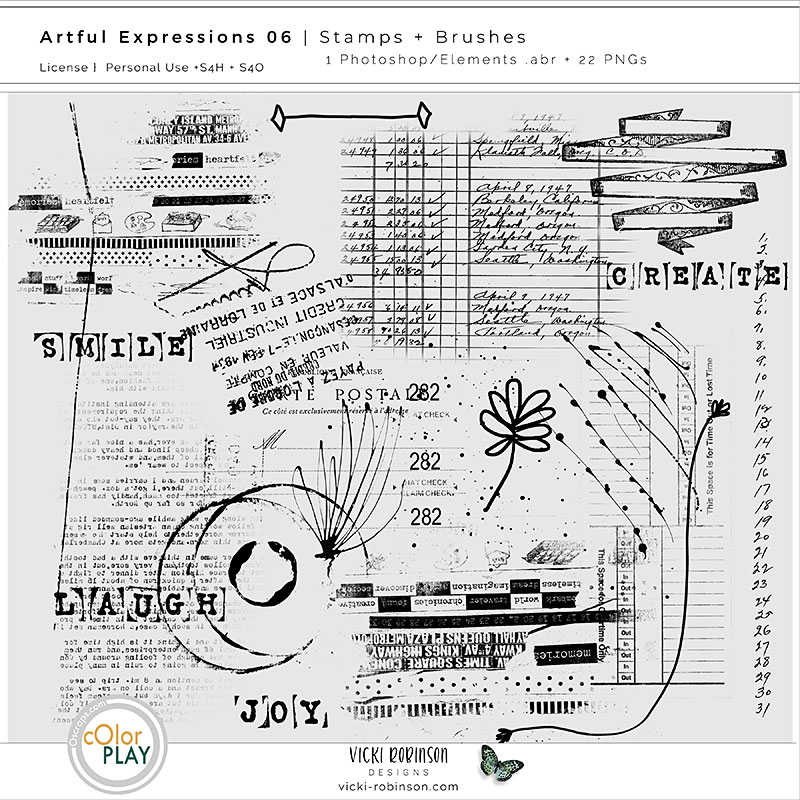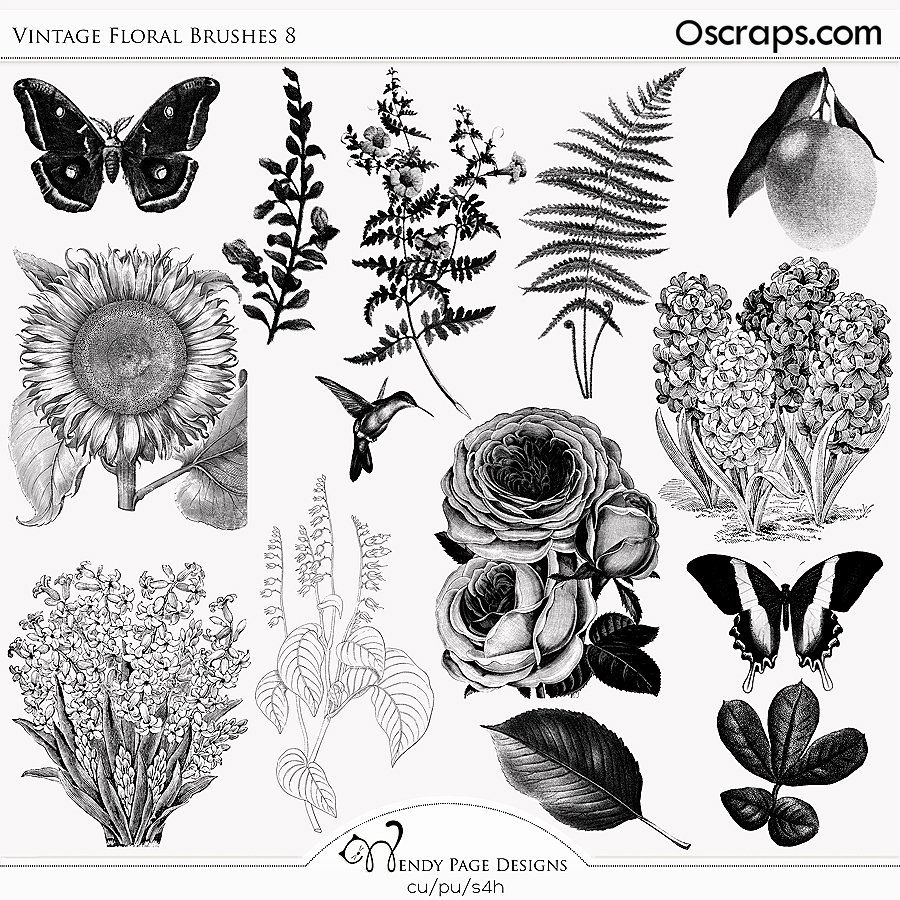 Two great places to look for stamps are in the
Art Journaling & Mixed Media
category and
Photoshop/PSE Brushes
category.
Everyone who participates in any of this month's challenges will be entered into a drawing for a $5 gift certificate to Oscraps. You can receive up to four entries into this month's drawing.
Challenge Rules:
You have until 11:59 p.m. ET on May 31st to complete your pages for this challenge.
To qualify for the drawing, you need to use 80% Oscraps products that are currently in the store (non-Oscraps products or retired O designer products can be used whether the designer is selling elsewhere or not).
You need to credit all the products used on your page.
You cannot use a page you create for this challenge for another Oscraps challenge.
Upload your page to the Art Journal Gallery and then add your layout to the challenge thread. (Below you will find instructions on adding your page to this thread.)
---
Adding a linked layout from the Gallery to a thread:
1. Upload your layout to the gallery first. In your forum post click the Gallery Embed icon (little camera). 2. This will open your gallery, simply click on the layout you require, then scroll down to the bottom of the screen and click the Continue button. 3. Your linked layout is now in your post, the image will appear once you have clicked the Post Reply button.
Last edited: