Since tonight - March 15 - is the Total Eclipse of Moon.... I made this LO about it.
Although the moon will appear as a Red Moon during the eclipse, I made the LO with a white moon against a black background.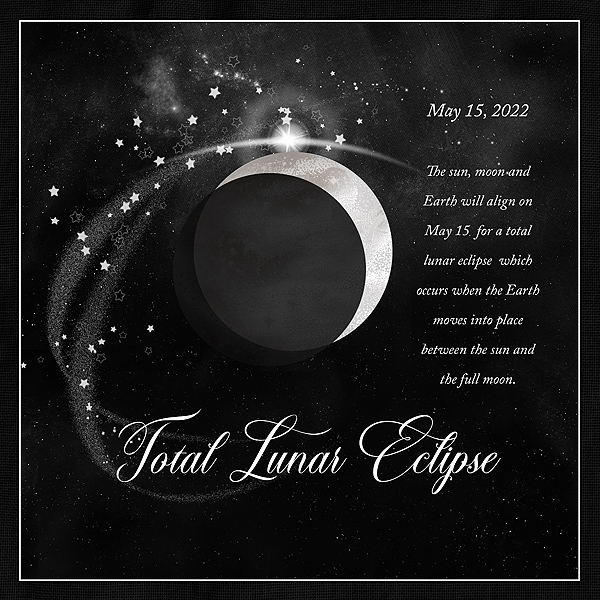 Challenge #4 - Art Journaling - using black background with white elements...