I guess you all figured out by now that I love looking back at old layouts, and my mission is to force you all to do the same.
Go to your gallery and find a layout that is FUNNY or QUIRKY or just a HAPPY memory. Maybe a photo with a big SMILE.
Let's cheer us all up with a trip down the happy memory lane and get some laughs!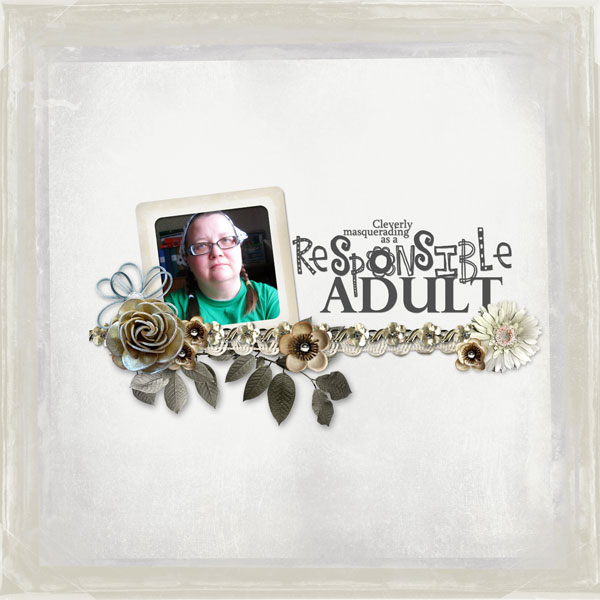 Credits:
Kit - Kallah by ViVa Artistry
Wordart - Freebie from Bethany Elegant Wordart blog...