Hey there, O-Fam!
I got a rough start to my day. The coffee pot didn't start and there was no coffee!!!! To add insult to injury, it needs to be cleaned and takes forever to brew all 14 cups. It made me sad.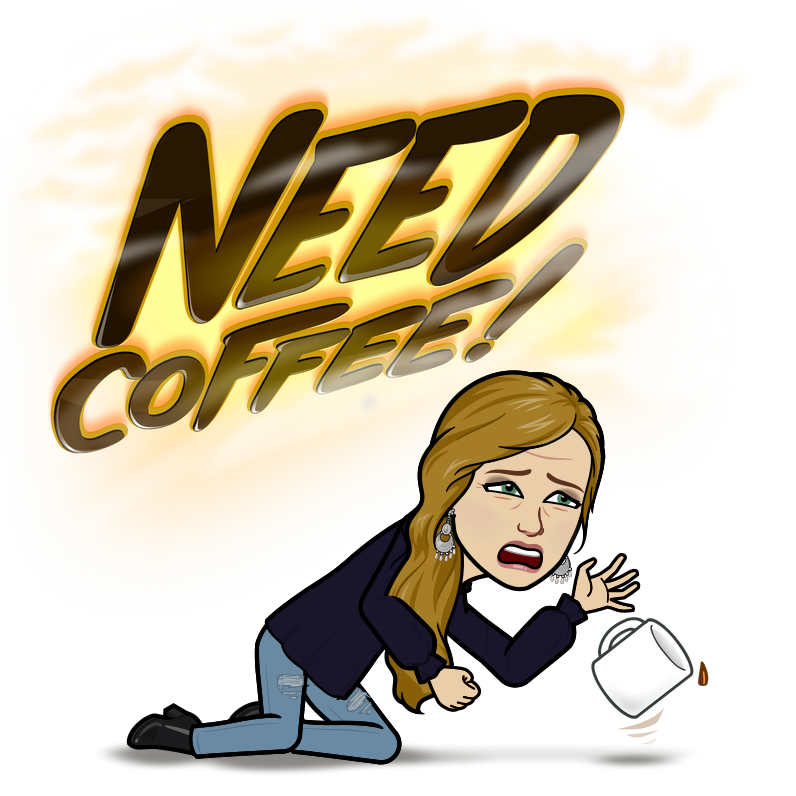 But it finally brewed and I inhaled 2 mugs as fast as I could.
I finished the shawl yesterday! It's a little shorter than the pattern since I ran out of yarn. I was 3-4 stitches away from the end of the row and there was no way I could finish it, so that row got ripped out. The shawl is also thicker than the pattern so I think I need to put a button on it so it stays around her neck. I am going to have to pick Eva's brain -- or anyone else who has a suggestion- of where/how to place it. I'll try to get some pics late today.
I also popped into the new grocery store. They had some decent prices on produce but the rest of the store was pretty expensive. But I'll pay the extra if I need to get anything at the last minute and don't want to deal with the people at the other supermarket. I really hope that they make it.
I am off to clean for my friend this morning, then I need to figure out what to do about dinner. I have to finish the food order before I leave this morning too. I should do that as soon as I am done here before I forget/lose track of time.
(who me? I would never do that.
Wait? Do what?
LOL)
Wishing all of you a fantastic day!