Hi everyone - and welcome to ... April? How did that happen?! Did you have fun with our birthday celebrations last month? We're continuing with our monthly challenges and that brings me here as your host for our lyrics challenge. What is a lyric? Usually it's the words of a song or poem.
So, how do we combine lyrics with the month of April, the month here in the US when the trees and flowers being to bloom? Well, I'm keeping this challenge pretty wide open for you. Here it is: Scrap a layout that uses at least four lines of a poem that relates to the topic of Spring. The lyrics can replace your journaling, be incorporated into it, or even in addition to journaling! It's up to you. (Don't forget to credit the author or artist
). Want something a little more challenging? Instead of a poem, try the lyrics to a song.
Here's the page I created for this challenge. The poem is "Spring Song" by Robert Louis Stevenson:
... and some inspiration from the O's --
From Veer
From Rae
From Marijke
From Chris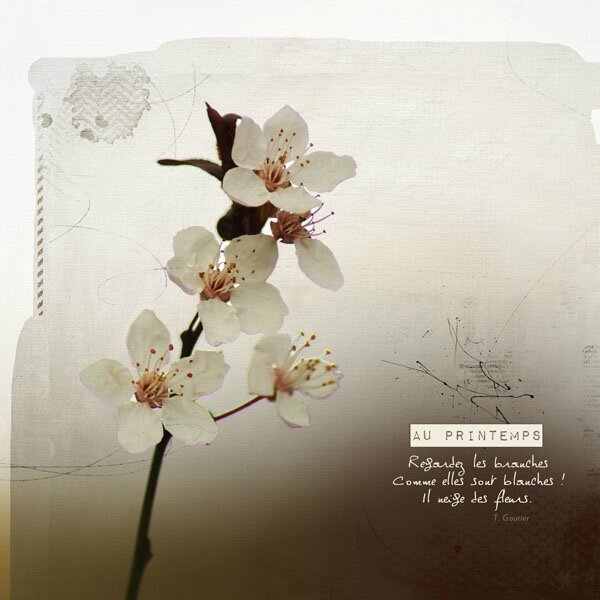 From Timounette​
The Rules
Scrap a page using at least four lines of a poem or song lyrics that relate to the season of Spring.
You must use 80% Oscraps products.
Your page must be posted in the Challenge 1 Gallery by the end of the month and linked back to this thread.
You must update the monthly tracking thread to be eligible for your coupon.
Ready.
Set.
Go!!