Happy Friday

Color Play is my favourite time of the month and for May I have a sun-shine collection called Lilliputian. My new collection celebrates the enchanting magic of life's tiny moments that leave an everlasting imprint on our hearts. This richly textured and carefully curated artistic collection will remind you to find the beauty in the smallest of things and help you document the little moments that make life so memorable.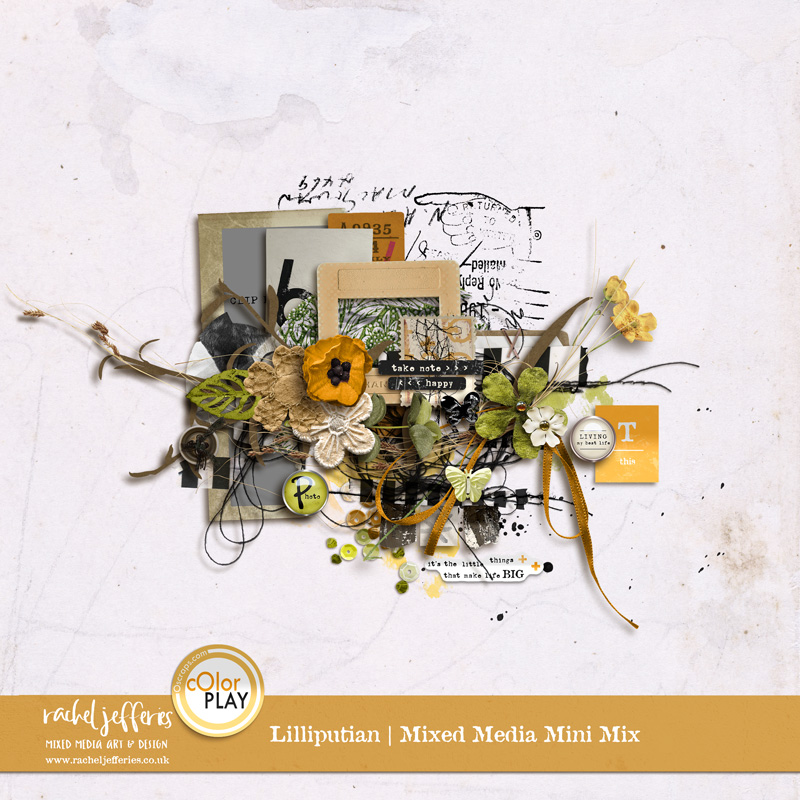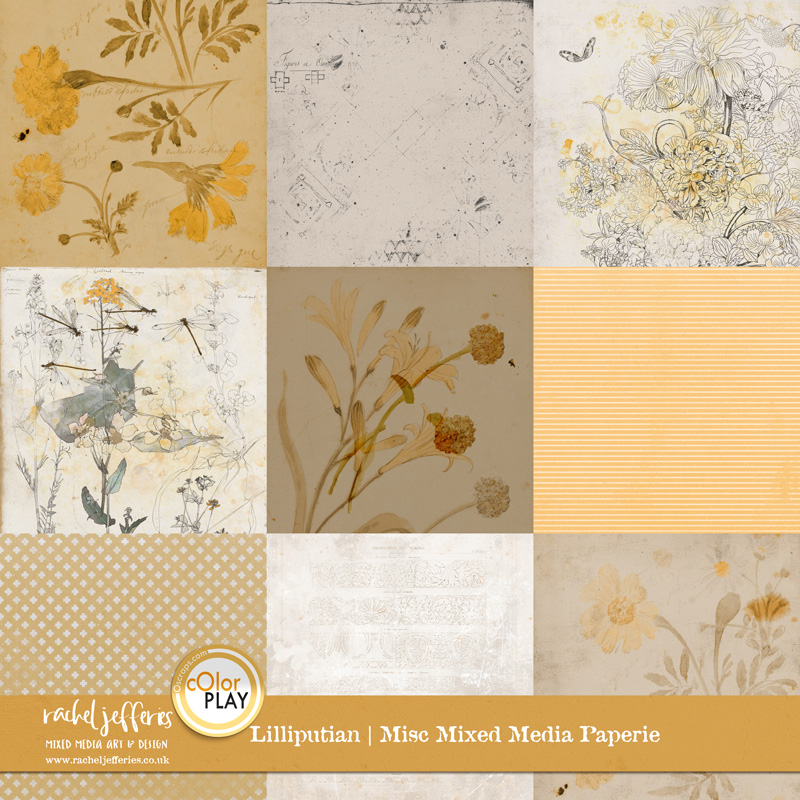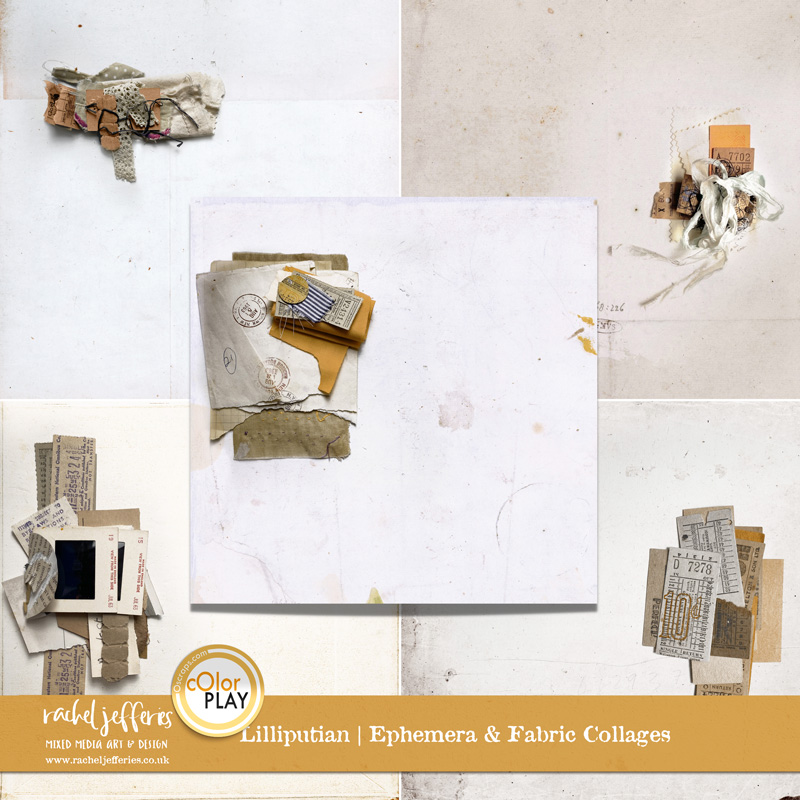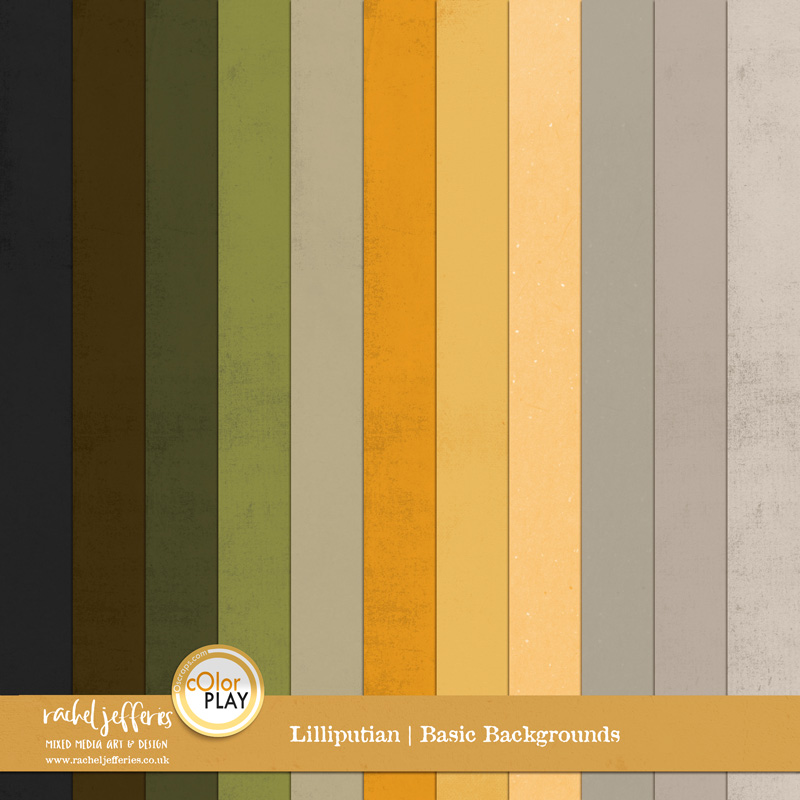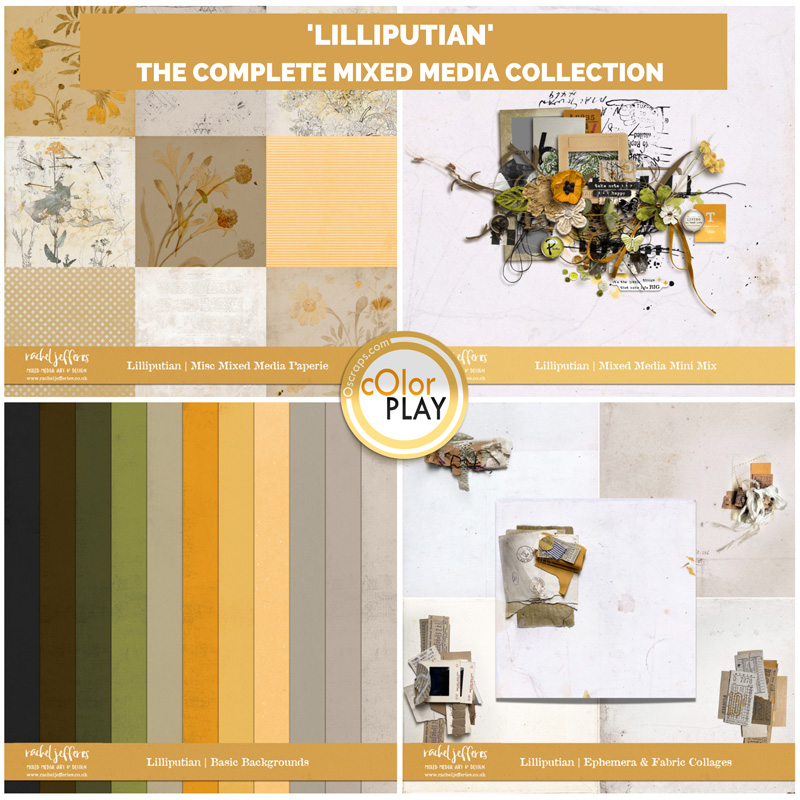 Shopping Options
Save 50% off on all Lilliputian Packs through Monday or you can save more when your purchase my bundled collection which is 60% off through Color Play weekend.
Find all the Lilliputian shopping options here
.
Lilliputian Details

Included in the Lilliputian Complete Mixed Media Collection by Rachel Jefferies
Mixed Media Mini Mix pack including a carefully curated 50 PNG files which is inclusive of variations.
Full Element List: Paper Flat Pennant, butterfly sequin, glass butterfly, threaded button, assorted ephemera including a ripped vintage photo (this element comes with a layered psd file with a photo clipping mask), vintage transport ticket and vintage flashcard, a patterned ripped piece of fabric, embroidered flowers, paper flowers, assorted fabric flowers and a wild flower on a stem, vintage slide frame, glass buttons, dried grass, assorted journal promots, label, fabric embroidered leaf, fabric and metal leaves and a paper stem, messy stamps featuring vintage text fragments, assorted journaling prompts in various formats including word strips, stickers and stamps. Messy machine stitching and threads, three messy paint elements, striped paper piece, altered postage stamp, ribbon, sequin scatter, ink splatter, staple, tab, paper tape.
ABR Brush Set file is supplied which includes some of the elements as a stamp for use in Photoshop and Photoshop Elements
Eleven Basic Background Papers in solid colours to match the other Lillipution products.
Five Unique Handmade Contemporary Ephemera and Textile Collages
Featuring textiles and ephemera which have been collaged on vintage backgrounds.
Perfect background starters for photo or embellishment placement.
Create Mixed Media Style Scrapbooks in a flash!
Nine assorted Mixed Media Papers
Featuring genuine remastered vintage textures and imagery, print and pattern, watercolours.
A few Page Design Ideas from my talented Creative Team Members and I - visit the shop and galleries for more





Have a restful and creative weekend!