It's February. Valentine's Day is upon us. The month of love is the perfect opportunity to make a digital scrapbook page of your childhood memories or maybe create some gifts to share with that special someone.
Do you remember your childhood days when you traded valentines with candy hearts that had a variety of sayings like QTPIE, BEMINE, and UR MINE? I remember using scotch tape to attach them to the cards. It was a fun time in my life. The modern standard is to send a text or email but as a creative, I love having a reason to make something new.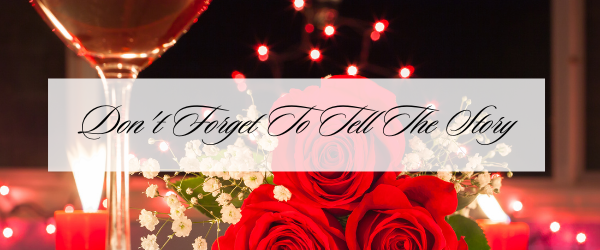 Valentine's Day isn't just about champagne, roses, and special dinners. It's about capturing the moments and preserving the memories with a special scrapbook page or maybe… making your own custom cards. Whatever you enjoy doing, we've got everything you need to fuel your creativity and feed your inner artist at Oscraps.
In this post, I'll be sharing some products and inspiration to help you turn your romantic photos into special keepsakes.
Maybe you could ask your special someone to choose a picture they would like to see scrapped? I have been married for 37 years, so I have plenty of pictures of my husband and children for my pages, but my favorite love-themed pages this year include my awesome grandson who is turning two. He is a dear child that appears in many of my pages about love and relationship.
8 Perfect Products for Scrapbooking Your Romantic Photos
Whether you're looking for products to scrap your Valentine's Day memories or your everyday romance photos, we make it easy at Oscraps. Simply choose shop by category at the top of any page and use the menu in the sidebar to Shop by Holiday & Occasions, or Shop by Themes. You may notice some crossover products so we have pulled together a few of our customer favorites to help you get inspired and get your projects started.
With film strips and creative black and red elements, this romantic collection with a movie scene touch captures that love. Beautiful elements have glitter, jewels, flowers, and film strips that will make you think of movies and theatre about love. Grungy papers and glitter accents will make you want to create many layouts. Clusters are always my favorite, and you can add those and word art to finish off that layout.
Known for her romantic, flowery designs, Only You has a soft, romantic pink and green color palette. This collection is perfect for digital scrapbook pages, junk journals, or print and cut greeting cards. It is full of lovely floral, foliage, text, and plenty of word art. With the clusters and overlays included, you will enjoy creating your beautiful love story layouts. Recreating a special event with your significant other is easy with this amazing collection. Create your own background with lovely overlays and add clusters and create a wonderful layout in minutes!
Whimsical and traditional designs to scrap your love pages
When we scrap love and relationships, it is always fun to add whimsical, vintage, and classical designs. These kits are perfect for vintage, lighthearted, and even funny layouts that will make you smile.
This fun kit has a whimsical feel with cute bears and hearts and vintage Valentine cards. Make a layout to make you smile and transport you back to your childhood.
Looking for a more modern style? This colorful digital art kit is filled with hearts and flowers and word art. You can have fun with all the different elements and have a layout in minutes. This kit would be great for pictures of children laughing and playing.
No Ordinary Love is dreamy with soft colors that sparkle with glitter and love. Hearts, birds, and mice are some of the elements in this fun and dreamy kit.
2 Bonus Digital Art Packs That Work With Any Romantic Layout
Here are some "digital art extras" to add that something special look to your layout.
I just love these hearts with staples and folds because they add dimension to your project.  I think of my paper scrapping days.
These messy stitched hearts will fill your layouts with that something extra that it needs.  These are beautiful accents you can use on digital layout.
Valentine's Day & Romance Themed Word Art by Mediterranka Design
I love cute word art on my layouts. Mediterranka's First love words include words strips, word art, and text bits. The embossed words make me think of my old Dymo label maker. The romantic word art is beautiful and sends you back to that first love. I hope it's a good memory! This word art pack is included in the First Love Collection. Buy the collection and save.
10 Digital Scrapbook Ideas For Your Valentine's Day or Photos Of Love
We scoured the gallery to find some creative and heartwarming ideas for your digital scrapbook layouts but we also found some fun ideas for cards and hybrid projects. If you're looking for even more inspiration, our gallery is the best place to start!
Here are some of our favorite scrapbook ideas. Click through to the gallery for details on the products and techniques used to create your own. It's 100% legal to take an idea and make it your own or even try to recreate it. We call that "scrap-lifing" and it's a great way to improve your creativity.
Layout by: lizr
Project: Digital Scrapbook Layout or Greeting Card
Product: Romance and Love Story ArtPlay Palettes by AnnaAspnes Designs
Layout by vickyday
Project: ATC or Greeting Card
Product: Celebrate Love by Palvinka Designs
Layout by simplette
Project: Digital Scrapbook Page
Product: Romantic Scene by Simplette Scrap
Layout by Tinisek digiscrapbook
Project: Digital Scrapbook Page, Greeting Card
Product: So Loved Collection by Palvinka
Layout by Scrapmemories
Project: Digital Scrapbook Page, Photobook Cover
Product: Captured Love by Natali Design
Layout by *gina*
Project: Digital Scrapbook Page, Photobook Cover, Greeting Card
Product: PS I Love You by Vicki Robinson Designs
Layout by franlk
Project: Digital Scrapbook Page, Photobook Cover, Framed Photo
Product: It's Magic by Karen Schulz Designs
Layout by marijke
Project: Digital Scrapbook Page, Photobook Cover, Framed Photo
Product: Love Actually by Mediterranka Design
Layout by pmjames
Project: Digital Scrapbook Page, Framed Photo
Product: ArtPlay Sirenic Collection by Anna Aspnes Designs
Layout by AZK
Project: Greeting Card
Product: A Tender Heart Mini O Scrapkit by Idgie's Heartsong
Oscraps has a wide variety of love-themed and Valentine's Digital Scrapbook Kits and Collections. These are just a few of our favorites. Shopping by category and theme makes it very easy to find that perfect kit for all of your family photos. I hope you have enjoyed this showcase of romantic digital scrapbook products and inspirational projects from the Designers at Oscraps.
Need More Inspiration For Digital Scrapbooking?
We look forward to seeing your Valentine's & Romance pages in the gallery. Leave a comment and let us know which of these are your favorites!