This week we are celebrating 13 happy years! Hard to imagine how 13 years have passed. And here is what we are doing this week (March 22-29) to celebrate.
Check out our forum where we've gathered to celebrate. We've got games and challenges coming. Last week we started with a Win Your Wish and loads of kits were given away! In the challenges section, there are $100's dollars in prizes to be given away! You can find a list of all the prizes at the end of this post. And, if you are purchasing $15 or more, get the collab for free! All of us created this for you!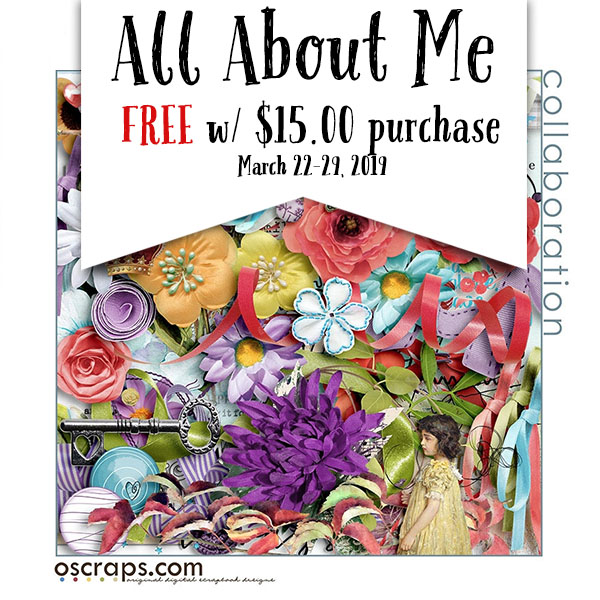 So, Mini-O's are also this weekend. One swatch, many kits created by all the designers!
44% off on these color coordinated sets for 4 days (this weekend only)! So basically, it's a build your own collection. Get the sets you like for small prices!
And finally, there are brand new Commercial Use sets at 40% off as well. Snickerdoodle is in her final move in. And Manu has some gorgeous sets as well.