After my first examination as the Font Doc, I got asked to treat another patient.  Though I had two patients in the waiting room, I summoned Nana Linda in first.  Nana presented with these symptoms: "I have the hardest time these days making a page…it takes me hours and hours!!!!!!!!!!!!!!!!!!!!!!!!!!!!!!"  I decided to operate.
When looking at Linda's theme – My Little Princess – I immediately thought of two things, elegant princesses and little girls.  So I dove into my font folder in search of a font that was perhaps a script to give it a bit of that elegant princess feeling, but nothing too fancy.  It had to have a bit of a fun, little kid feeling to it.  I thought right away of a font I had used on a baby shower invite a few years ago…but of course, I couldn't remember the name of it.  After some scrolling through my font folder, I found it.
CAC Pinafore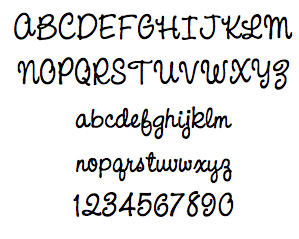 But of course, I'm not happy with just one choice, so I kept going.  These are the other potentials I found.
LD Dainty
Scrap Hearts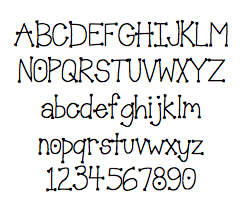 DJ Script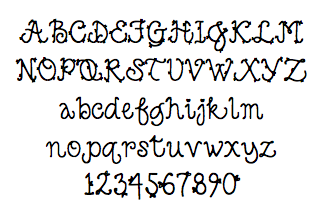 Lavanderia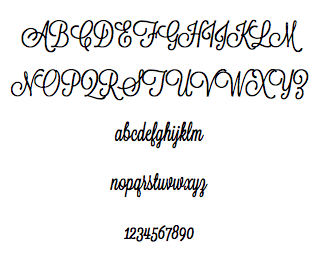 After looking over the font choices, I decided that Lavanderia was probably too tiny for the small space of journaling that we had.  It would be difficult to read.  DJ Script felt a little too messy for me.  Princesses are far more proper and precise.  And Scrap Hearts was cute, but lacked a bit of princess "refinement".  I decided to focus on CAC Pinafore and LD Dainty.
I started with CAC  Pinafore.  It was fine, but I really didn't like it for the title.  So much so that I forgot to take a screen shot of it with the title as CAC Pinafore.  I had already changed the title to LD Dainty by the time I remembered.  So here is with an LD Dainty title and CAC Pinafore journaling.
After that, I tried switching the journaling to LD Dainty.  I liked this much better!  The font provided a fun, but refined feeling that was a bit light and airy.  Like the smile on Nana's beautiful granddaughter's face.
What's your take?  Which font do you like best?  Do you have any other font suggestions for Nana Linda?  Let us know in the comments!